Client Portals
Equinox provides client portals to allow customers to "see" the progress of their work.
Developed and maintained by our own in-house team of developers, we can tailor this to your requirements to include items such as:
Automated SMS or Email Updates
Call Logging
Live Job Status Reports
On-Demand KPI's
Product Registration (Pre-Paid Warranty)
Real-time Stock Analysis
Service Alerts
By proving simple access to the data you need to see we make doing business with Equinox easy and aim to provide a solution that does the hard work for you.
Our existing customers can access the Equinox Portal by clicking here.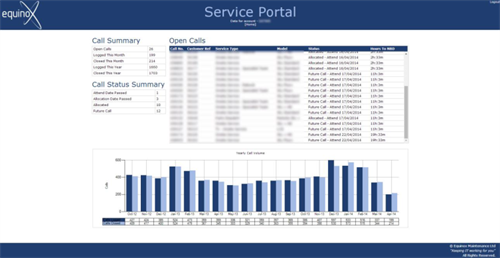 WANT TO KNOW MORE?
Contact us to discuss your requirements.